Signed, sealed... now it's time to deliver
Streetbees Team
January 29, 2020
The benefits of subscription models go far beyond simple convenience - but how are brands able to grab the attention of consumers in such a crowded market?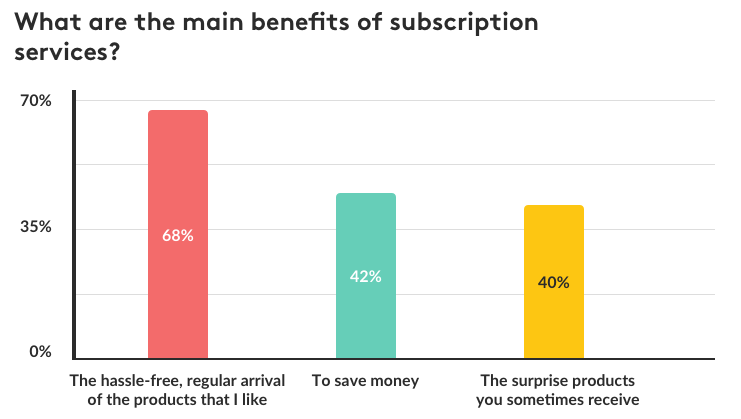 Is it the same old story? Spotify is updating its platform to allow 'influencers' to add short video clips that users can tap on to get to the next video. Spotify Stories is the latest tech platform to add such a feature but is currently being tested with a select few individuals - will it be rolled out to the masses?
You're going too slow, it's time to Mufasa. Disney+ is being released a week early in the UK - having launched in the US and Canada last year. Is the new date an attempt to stop online piracy or simply a way to excite consumers at the prospect of earlier access? Either way, the platform is a concern for long-term favourite Netflix whose sign ups in Q4 of 2019 was 60k shy of expectations… Will Disney+ be the hit we all expect?
Is it time to press pause on the BBC? Mark Thompson - former director general of the BBC - thinks it's possible to remodel the BBC to become a subscription service. The current TV licence fee is currently a source of debate in the UK - as consumers favour online streaming over live television. Would the BBC survive against the likes of Netflix, Disney+, Apple TV+ etc?
Up next, the train event! The subscription model is being easily applied into different markets - beauty, music, entertainment, food and bev… is the next industry to be hit travel? However, it's unlikely such a product product will revolve around a monthly fee granting access to unlimited hotels, flights, or experiences because airlines have tried that… and it didn't quite go to plan. What we could see is companies leverage partnerships with local providers - allowing consumers to access services and products that they couldn't originally offer.