How the 'stay in' effect varies based on who you live with
Streetbees Team
March 30, 2020
The UK and India joined others around the world in national lockdowns - just as China begins easing its restrictions on movement. 
On top of this, since the beginning of March fear has been steadily declining in China. 
I hope this acts as a glimmer of hope right now for many of us yet to experience the peak in our countries. 
Before the Government mandated lockdown in the UK, people were also beginning to self-isolate and limit their time outside the home. This led to some huge shifts in behaviour - but does who you live with impact these changes?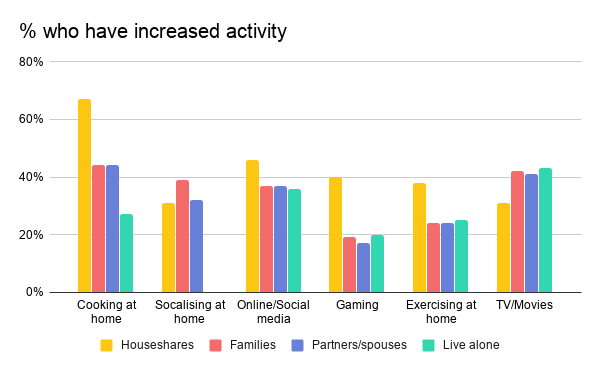 Cooking at home has seen a huge boost among all households but particularly those have more than one person. Houseshares have increased it the most though as they're most likely be impacted by not being able to dine out and socialise.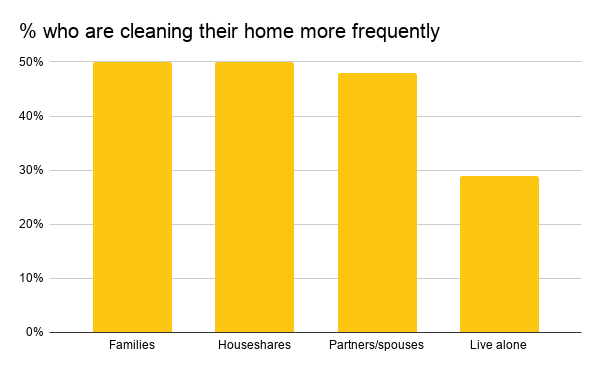 When it comes to cleaning, roughly half the population is doing this more often… except for single dwellers. Is it down to having a high level of control over who and what enters the home?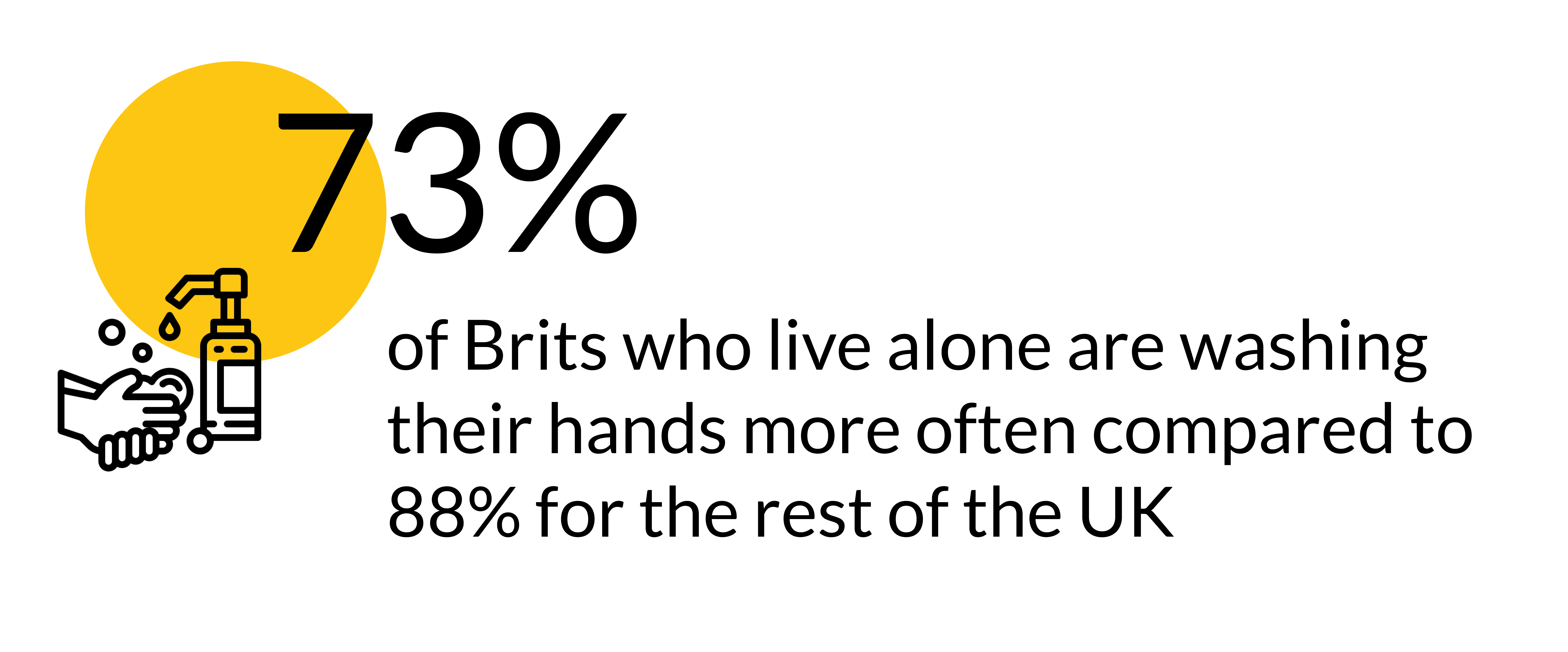 Do people who live on their own, particularly in lockdown, see little point in increasing their cleaning routine when risk of contamination is already relatively low?
To read more about our most recent findings on how different household compositions are coping with the crisis, read my latest article here.