Brands with a purpose - ploy for profit or pillar of the community?
Streetbees Team
February 21, 2020
When it comes to social issues, are brands becoming more authentic - or simply better at faking it? 
It's not enough to say you care about an issue - consumers want to know their efforts are genuine.
Streetbees data shows that 1 in 3 consumers around the world don't trust brands with a cause - but they do believe brands have a responsibility to at least try and improve the world. So can companies build this trust up by taking action, rather than just talking about it? Is this the only barrier - are consumers themselves actually genuine about the causes they claim to hold so close to their heart?
Don't force the issue
Over the past few months, millions have been raised in response to the devastating bushfires in Australia - which we're happy to see have now been 'contained'. People around the world tended to first hear about the fires online (53%) or on TV (38%) - with the majority showing extreme concern over the damage they were causing. 
Over 19k of our bees - or users - around the world shared their thoughts on the crisis with us (before it was contained). We offered some of those who took part a small financial reward at the end of the survey - and then gave them the opportunity to donate their earnings to NSW Rural Fire Service or keep it for themselves…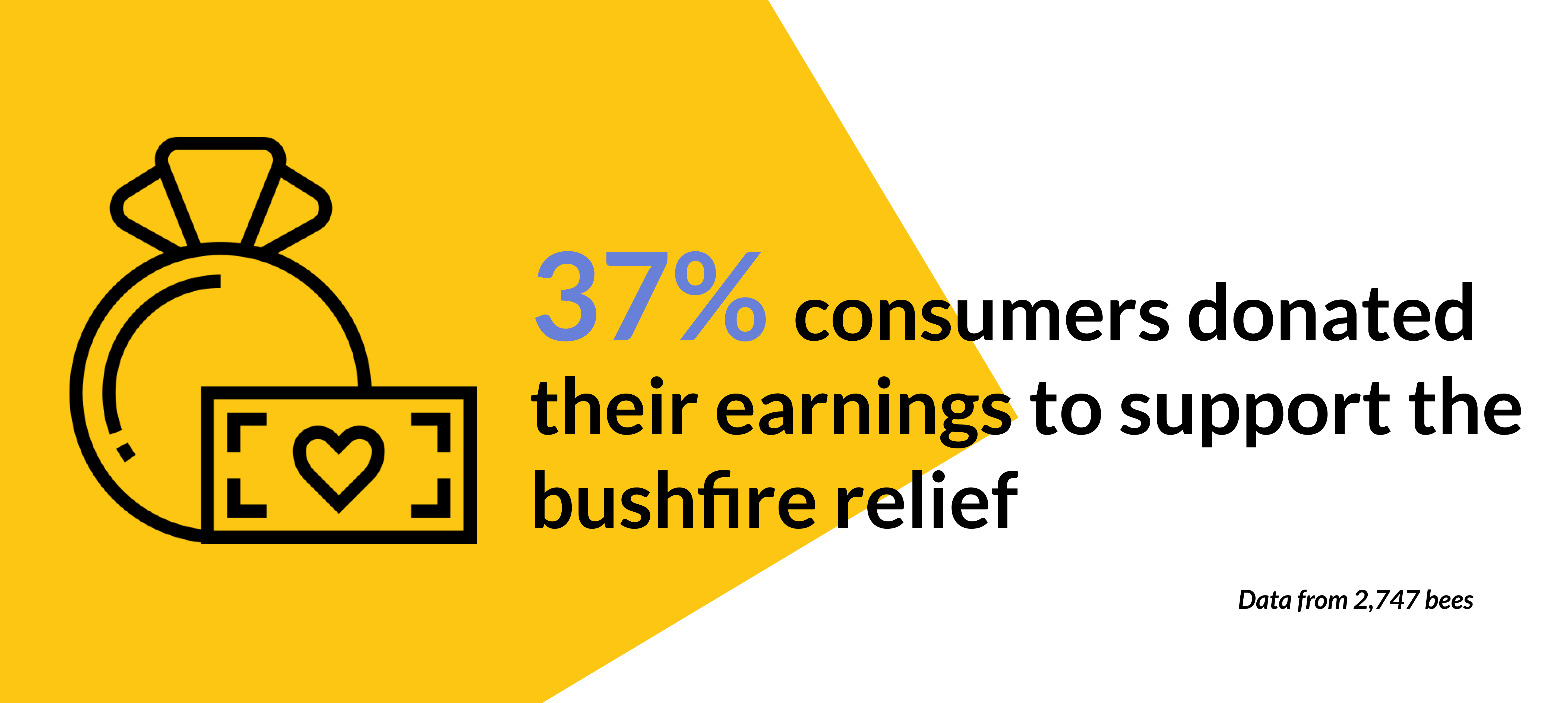 Interestingly, over a third of our bees donated their reward - admittedly far higher than even I expected - despite almost 7 in 10 claiming to be very concerned about the fires. Once again, we can see that consumers' actions don't always match up to their attitudes.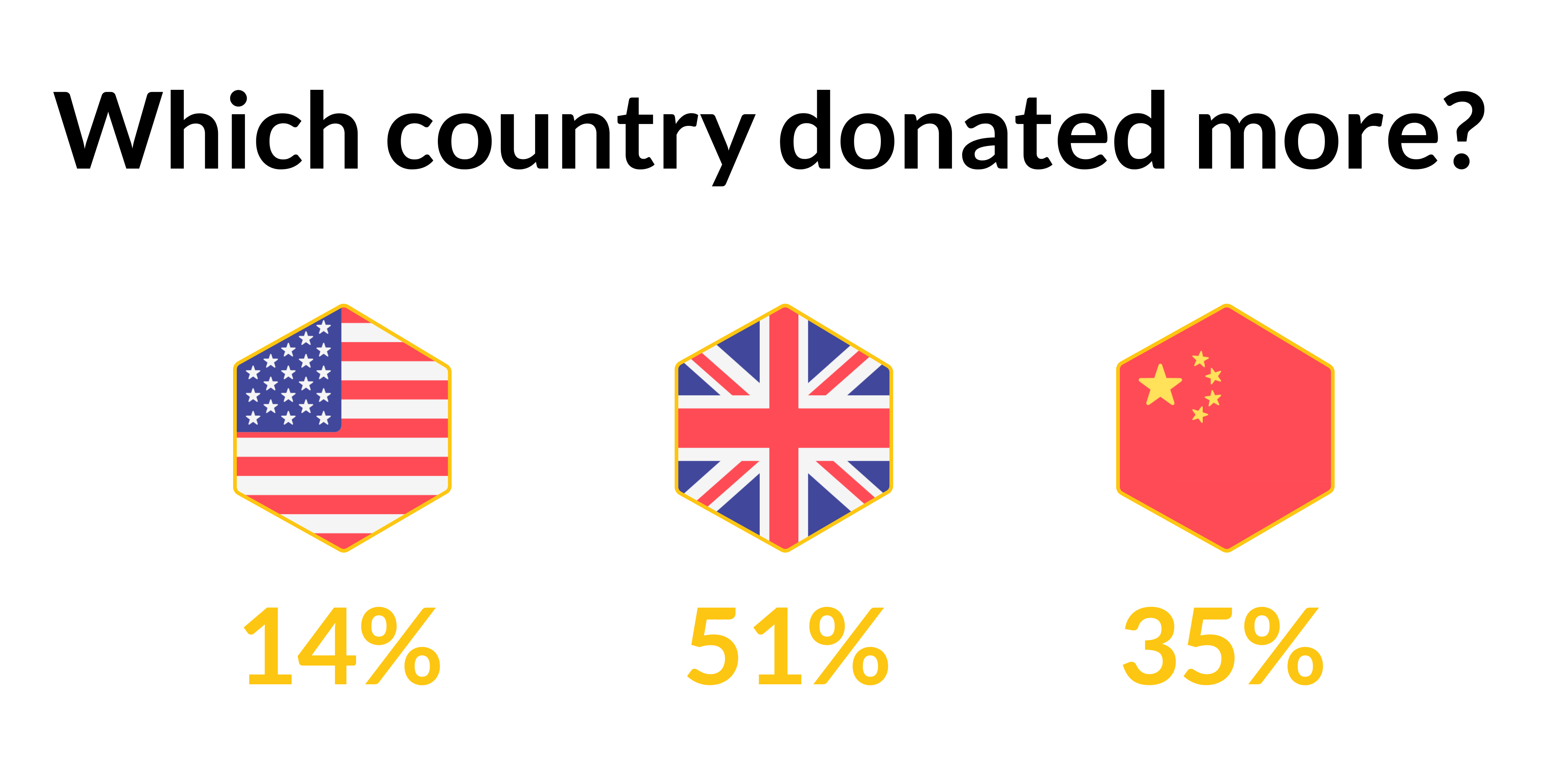 Consumers may not be there yet, but let's look at what brands are doing to prove they're putting their money where their mouth is.  
You Bezos believe it. The founder and chief executive of ecommerce behemoth Amazon has committed $10bn to protect the environment - the money will be used to fund scientists, activists and non-profits. Jeff Bezos announced the new 'Bezos Earth Fund' on Instagram, due to climate change being "the biggest threat to our planet". Amazon has often come under fire for its heavy reliance on fossil fuels, and its - sometimes excessive - packaging.
A refreshing stance. Coca cola has revealed its new brand purpose - 'Better when we're open' - to create more conversations around social issues and unite a world that is "more divided than ever". The first ad will challenge the public to stop arguing about who is 'right' and accept that they could actually be the ones in the wrong. There's an increasing indifference towards incumbent brands - consumers are able to see through simple marketing ploys and sales-obsessed campaigns. Coca Cola clearly knows that if you want to connect with your customers - current and potential - you need a purpose that actually means something.
Be kind. In response to the sad news about Caroline Flack, In The Style launched a t-shirt with a quote once shared by her on social media - with all profits from the top going to Samaritans, a national charity dedicated to help those in emotional distress. Within the first 24 hours, the top not only sold out but had already raised over £100k - a heartwarming show of public support.