Adjusting to the 'new normal'
Streetbees Team
April 03, 2020
Unlike the previous week, Brits fear levels haven't increased too dramatically since the introduction of the lockdown - although they're still on the rise.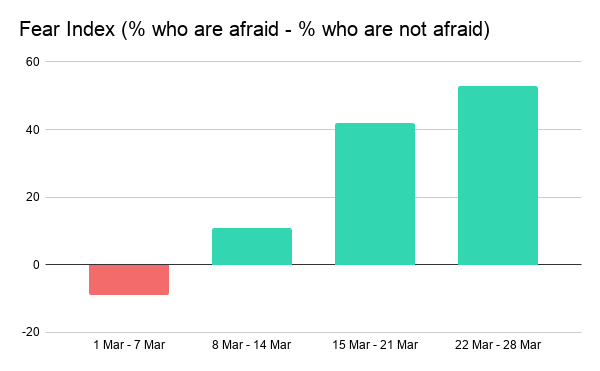 Those living in the UK may remember the endless rumours and reports that a lockdown was inevitable - so were people already prepared for the measures, making it have a smaller impact on sentiment than expected?

In fact, while fear levels increased the amount of people feeling anxious and stressed actually went down - will boredom soon become the leading emotion across the nation?
A lot of people were already adopting social distancing and self isolation behaviour, so lockdown would have been a simple progression rather than a complete lifestyle shift. However, in just one week boredom and loneliness already increased - how will Brits fare after 3+ weeks?
To read more about our most recent findings on how different household compositions are coping with the crisis, read my latest article here.